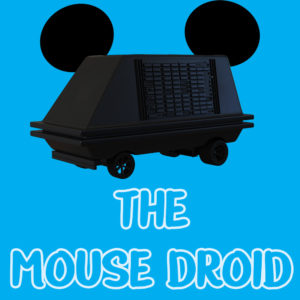 What is The Mouse Droid? It's the intersection of Coruscant Way and World Drive.
We're Brian and Nanci, two Disney fans that love everything from Fantasy Land to the Galaxy Far, Far Away. The Mouse Droid is a blog and podcast that aims to discuss the news surrounding our favorite Disney property films, entertainment, parks, and resorts.
Tune in for film reviews, news discussion, theme park travel advice, and everything in between!
Brian on Twitter: @LaneWinree
Nanci on Twitter: @nancipants
The Mouse Droid on Twitter: @mousedroidshow
The Tosche Station Network on Twitter: @Tosche_Station