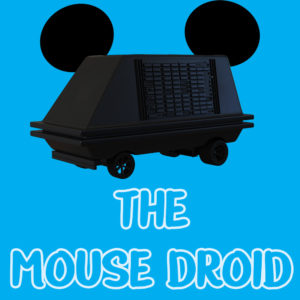 This week on the inaugural Mouse Droid Podcast, Brian and Nanci discuss their history with the Disney parks and resorts before diving into the big news out of D23 to discover why they'll be moving into Hollywood Studios in 2019 and never leaving. 
Links from this episode:
Brian on Twitter: @LaneWinree
Nanci on Twitter: @nancipants
The Mouse Droid on Twitter: @mousedroidshow
The Tosche Station Network on Twitter: @Tosche_Station
The Mouse Droid is a part of the Tosche Station Podcast Network. If you like what you hear, subscribe and leave a review on iTunes and Google Play. For more great shows from us, you can also subscribe to the Tosche Station Network mega feed on iTunes and Google Play. 
Brian and Nanci are the co-founders and writers of Tosche-Station.net and The Mouse Droid.
This podcast has been brought to you in part by your support on Patreon!